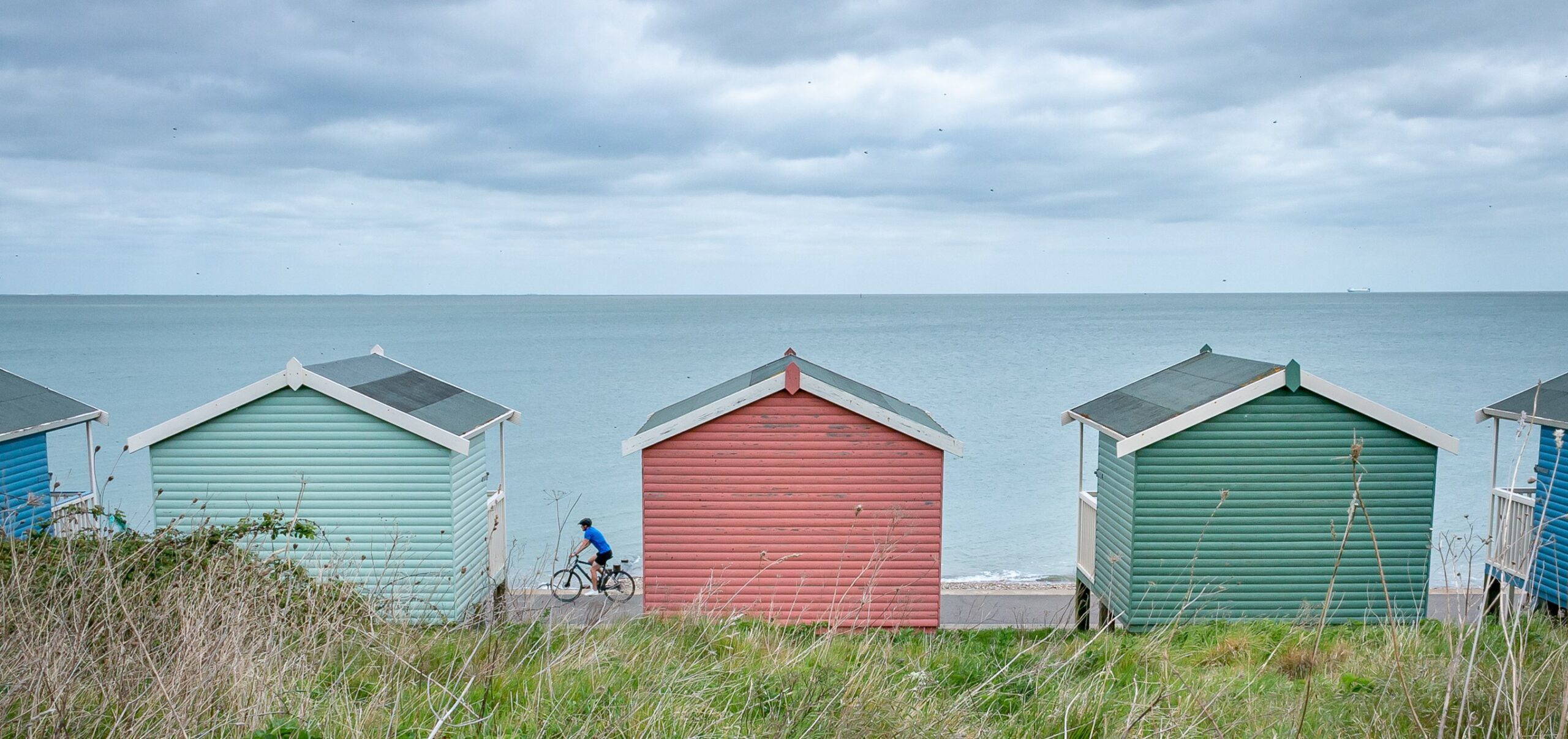 Blake Gardens

Minster on Sea, Kent, ME12 3SN
Overview
Minster on Sea is situated on the Isle of Sheppey off the northern coast of Kent neighbouring the Thames Estuary and linked to the mainland by the Kingsferry Bridge.
The Isle of Sheppey combines award winning beaches with extensive countryside including four nature reserves such as Elmley National Nature Reserve with stunning wildlife found across a large reserve of meadows and waterways.
Minster on Sea is well connected with the A249 offering direct access to the A2, the M2 (junction 2) and the M20 (junction 7) for journeys to South East London, the M25 and across Kent. Sheerness and Queenborough stations provide regular train services to nearby Sittingbourne for connections to London St Pancras International, London Victoria and across the south east network.
Local shopping outlets are to be found in Minster on Sea and Sheerness with Neats Court Retail Park and supermarkets for day-to-day shopping needs. Further retail and entertainment facilities can be found in Sittingbourne, Maidstone and the Medway towns – all of which are within easy reach.
Schools for all ages are available in the area including several Primary Schools and the Oasis Academy for secondary education.
Leisure and sporting pursuits are catered for with local leisure centres and a variety of recreational venues including the Isle of Sheppey Sailing Club and Sheerness Golf Club.
The area has both a significant maritime and aviation history reflected in the displays and exhibitions at the Bluetown Heritage Centre and Aviation Museum.
Marketing Suite & Show Home Open Daily 10am - 5pm
The Plots
No
Name
Type
Beds
En-Suite
Parking
Status
48
Beech - 1313ft²
Detached House
4
Single Garage
£430,000
View

Living Room

5240 x 4415

17' 2" x 14' 6"

Kitchen/Dining

6765 (max) x 3700 (max)

22' 2" x 12' 2"

Bedroom 1

4090 (max) x 2666 (min)

13' 5" (max) x 8' 9" (min)

Bedroom 2

4090 (max) x 2800 (min)

13' 5" (max) x 9' 2" (min)

Bedroom 3

3440 x 2600

11' 3" x 8' 6"

Bedroom 4

3650 (max) x 2600 (max)

12' 0" (max) x 8' 6" (max)

50
Beech - 1313ft²
Detached House
4
Single Garage
Reserved
View

Living Room

5240 x 4415

17' 2" x 14' 6"

Kitchen/Dining

6765 (max) x 3700 (max)

22' 2" x 12' 2"

Bedroom 1

4090 (max) x 2666 (min)

13' 5" (max) x 8' 9" (min)

Bedroom 2

4090 (max) x 2800 (min)

13' 5" (max) x 9' 2" (min)

Bedroom 3

3440 x 2600

11' 3" x 8' 6"

Bedroom 4

3650 (max) x 2600 (max)

12' 0" (max) x 8' 6" (max)

53
Holly - 1104ft²
Detached House
3
Single Garage
£390,000
View

Living Room

5062 (to bay) x 3290

16' 7" (to bay) x 10' 10"

Kitchen/Dining

5415 (max) x 5095 (max)

17' 9" (max) x 16' 9" (max)

Bedroom 1

4335 (max) x 3640 (max)

14' 3" (max) x 11' 11" (max)

Bedroom 2

3840 x 3040

12' 2" x 10' 10"

Bedroom 3

3065 (min) x 2300

10' 0" (min) x 7' 7"

54
Beech - 1313ft²
Detached House
4
Single Garage
£425,000
View

Living Room

5240 x 4415

17' 2" x 14' 6"

Kitchen/Dining

6765 (max) x 3700 (max)

22' 2" x 12' 2"

Bedroom 1

4090 (max) x 2666 (min)

13' 5" (max) x 8' 9" (min)

Bedroom 2

4090 (max) x 2800 (min)

13' 5" (max) x 9' 2" (min)

Bedroom 3

3440 x 2600

11' 3" x 8' 6"

Bedroom 4

3650 (max) x 2600 (max)

12' 0" (max) x 8' 6" (max)

* Home of the week: £12,000 Mortgage Contribution

55
Rowan - 1326ft²
Detached House
4
Single Garage
£440,000
View

Living Room

4886 x 3337 (+bay)

16' 1" x 11' 0" (+bay)

Study

3337 x 1813

11' 0" x 6' 0"

Kitchen/Dining

6774 (max) x 3275 (max)

22' 3" (max) x 10' 9" (max)

Utility

2104 x 1603

6' 11" x 5' 4"

Bedroom 1

3487 x 3350

11' 6" x 11' 0"

Bedroom 2

4131 (max) x 3412 (max)

13' 7" (max) x 11' 3" (max)

Bedroom 3

3363 (max) x 2487 (max)

11' 1" (max) x 8' 2" (max)

Bedroom 4

3412 (max) x 2567 (max)

11' 3" (max) x 8' 6" (max)

58
Pine - 1139ft²
Semi-Detached House
3
Single Garage
£350,000
View

Study

2781 (max) x 2321 (max)

9' 2" (max) x 7' 8" (max)

Kitchen/Dining

5113 (max) x 4726 (max)

16' 10" (max) x 15' 7" (max)

Living Room

4726 x 3261 (max)

15' 7" x 10' 9" (max)

Bedroom 1

4045 x 2477

13' 4" x 8' 2"

Bedroom 2

3584 (max) x 2811 (min)

11' 10" (max) x 9' 3" (min)

Bedroom 3

3697 (max) x 2561 (max)

12' 2" (max) x 8' 5" (max)

59
Pine - 1139ft²
Semi-Detached House
3
Single Garage
£365,000
View

Study

2781 (max) x 2321 (max)

9' 2" (max) x 7' 8" (max)

Kitchen/Dining

5113 (max) x 4726 (max)

16' 10" (max) x 15' 7" (max)

Living Room

4726 x 3261 (max)

15' 7" x 10' 9" (max)

Bedroom 1

4045 x 2477

13' 4" x 8' 2"

Bedroom 2

3584 (max) x 2811 (min)

11' 10" (max) x 9' 3" (min)

Bedroom 3

3697 (max) x 2561 (max)

12' 2" (max) x 8' 5" (max)

60
Hazel - 1149ft²
Detached House
3
Single Garage
Reserved
View

Living Room

5865 x 3337 (+bay)

19' 3" x 11' 0" (+bay)

Kitchen/Dining

5865 (max) x 3275 (max)

19' 3" (max) x 10' 9" (max)

Bedroom 1

3863 x 3350

12' 9" x 11' 0"

Bedroom 2

3390 x 3073

11' 2" x 10' 1"

Bedroom 3

3390 x 2718

11' 2" x 9' 0"

61
Chestnut - 1558ft²
Detached House
4
Single Garage
£480,000
View

Living Room

5790 x 3390

19' 0" x 11' 2"

Study

2903 (max) x 2775 (max)

9' 7" (max) x 9' 2" (max)

Kitchen/Dining

7665 x 3390

25' 2" x 11' 2"

Utility

2160 x 1600

7' 2" x 5' 3"

Bedroom 1

4300 x 3390

14' 2" x 11' 2"

Bedroom 2

3953 (max) x 3390 (max)

13' 0" (max) x 11' 2" (max)

Bedroom 3

3637 (max) x 3390 (max)

12' 0" (max) x 11' 2" (max)

Bedroom 4

3793 (max) x 2315 (min)

12' 6" (max) x 7' 8" (min)
Specification
Gas central heating
Vertical five panel internal doors
Chrome finish door furniture
UPVC double glazed windows
Lemongrass fitted kitchens
Integrated kitchen including high level oven (except Cherry), gas hob, cooker hood, fridge/freezer, washing machine and dishwasher
Choice of floor tiling to kitchen (subject to stage of construction)
Roca sanitaryware
Chrome heated towel rails to bathroom and en-suite
Inset ceiling lights to kitchen, bathroom and en-suite
Photovoltaic Solar panels (except Cherry and Pine)
Light and power to garages
Electric vehicle charging point
NHBC cover
Site Plan
Location
---
Scocles Road
Minster on Sea
Kent
ME12 3SN